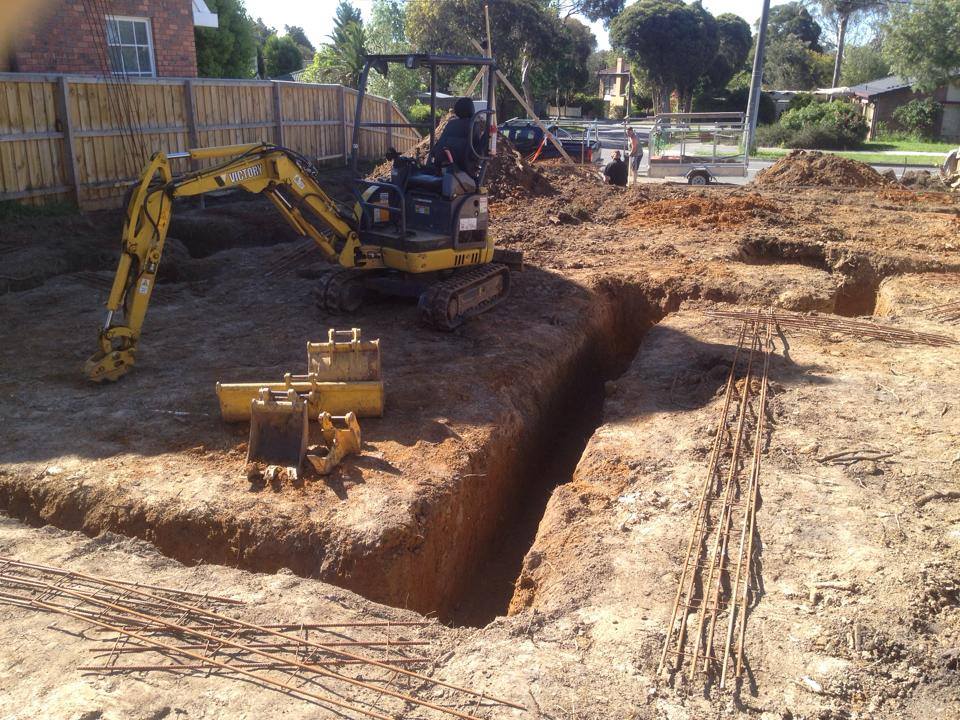 For the purposes of construction, Excavation is any operation in which earth, rock, sand, soil and any other material in or on the ground is moved by the operation of heavy lifting machinery or lifting tools.
Excavation includes earthworks, trenching, wall shafts, tunnelling, demolition works, civil shoring works, and underground work.
We have access to a wide range of excavation equipment, including:
Excavators (3.5 Tonne to 35 Tonne)
Bobcat excavators
8 Wheel Tipper
Trucks and Trailers
Hydraulic Hammers
Rock saws
This means we have the capability to undertake almost any excavation job for domestic and commercial projects.
Excavation services
We work with project managers and construction managers to deliver the following services safely, on time and to budget:
Earthmoving
Trenching
Demolitions
Post Holes
Pool excavation and pool demolition
Residential works
Do you require Excavation? Please fill out the form below and one of our staff will be in contact with you.
Testimonials
Happy Customers